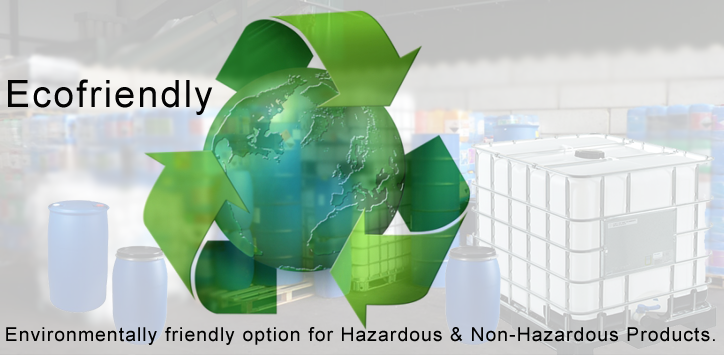 Cleaning, repairing, reconditionning, Recycling & washing of IBC, barrels, Plastic Drum, carboys & other packing material
Parth Packaging is MPCB approved Stockist & Reconditioners, started his first unit in 1995 in MIDC Tarapur. We are engaged in Buying and supplying a wide range of Used Plastic Drums, IBC and Carboys. Our range comprises of Plastic Barrels, Steel Drums, Used MS Barrels of every type, used HM HDPE Carboys, Plastic Drums & Carboys Drum, Second Hand Plastic Drums, Plastic Containers and Used Open Mouth Drums.
Company Profile
Products Offered
Products Offered We are engaged in dealing of a wide array of products like:
Used Reconditioning IBC 
Used Plastic Drum
Used Carboys
Used Carboys 35 & 50Ltr.
Used Fiber Drum
Used Closed Head Plastic Drum
Used Composite Drums
Used HM HDPE Drums
Used M.S. Steel Drums
Used MT Tank 1000 Ltr.
Used Open Top Drums
Used PVC Drum 200 Ltr.
Warehousing and Packaging
We understand the importance of storage as well as safe packaging of the products, we have developed state of the art facilities. Our warehousing unit is segregated into different sections so that all the products can be stocked in an organizedproperly. Further, for efficient management as well as easy identification of the products we have labeled all the sections. Our warehouse has some striking features like:

Proper ventilation
Free from pests and dust
Proper fire safety arrangements
Well connected to roads and ports
Why With Us?
We have always focused on ensuring a premium quality range of products. With our extensive industry knowledge and association with highly reputed vendors, we are able to meet the ever rising requirements of our clients on time. We also have with us competent procuring agents who help in getting hold of impeccable quality products. They select the vendors on the basis of certain well defined factors such as:

Production capacity
Cost effectiveness
Timely delivery
Ability to meet bulk orders
Customer base
Parth Packaging
 leading Reconditioner & supplier in Mumbai, Gujarat and all over in India offering a complete range of Drums, Barrels, Intermediate Bulk Containers and Carboys etc.,
Reconditioner & Supplier of High Quality of IBC, Carboys, Drum & Barrels.